Am I a Candidate for Six Month Smiles?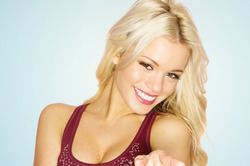 Although smiles come in all shapes and sizes, many people feel self-conscious about having spaced or crooked teeth. Even the smallest gaps can keep some people from smiling and feeling at ease around friends and coworkers, perhaps holding them back from going for a promotion or meeting that special someone. Although they may be troubled by how their teeth look, the idea of having metal braces for years seems more embarrassing.
At River City Dentistry in Chattanooga, we want our patients to enjoy life and smile! That's why we're excited to offer a new form of orthodontic treatment called Six Months Smiles®. With this innovative short-term treatment, you can have a straighter, more attractive smile faster than ever before. Here's a brief look at the treatment and how we evaluate candidates for Six Month Smiles at our Chattanooga practice.
What Is Six Month Smiles?
Six Month Smiles combines the effectiveness of traditional braces with cutting-edge cosmetic materials to give adults a way to straighten their teeth discreetly and quickly - typically in just six months. The secrets to the treatment's success are the small, clear brackets and tooth-colored wires that gently guide your teeth into better alignment for a more symmetrical, healthy-looking smile. Because the braces are practically invisible, the only thing people may notice is that you suddenly have a fantastic smile!
Am I a Good Candidate for Six Month Smiles?
Six Month Smiles is a great solution for adults who are unhappy with their smiles because of cosmetic misalignment issues. Ideal candidates are those who:
Are at least 15 years of age
Have healthy teeth and gums
Want purely cosmetic changes to tooth alignment
Do not need orthodontic treatment to properly align the bite
For those who have one or two teeth that are out of position or are irregularly shaped, porcelain veneers may be a better treatment option. If you have more serious alignment issues, you may want to consider Invisalign® instead. A consultation and exam with our cosmetic dentist will determine which treatment options best suit your teeth and goals.
What Are the Benefits of Six Month Smiles Treatment?
Patients who are insecure when they speak with colleagues or customers, or feel embarrassed when they laugh with friends, will find a renewed self-confidence in professional and social situations after Six Month Smiles. Those looking forward to significant life events, such as a wedding or class reunion, appreciate the incredibly short treatment time and amazing results.
Other benefits include:
A straighter smile in just six months
Barely noticeable treatment
Quick check-ups with minimal discomfort
More affordable costs than other orthodontics or veneers
Learn More about Six Month Smiles®
At River City Dentistry, we strive to provide the latest dental treatments to give our patients the best, most dazzling results. We're thrilled to offer Six Month Smiles to patients with mildly crooked or spaced teeth. To find out if Six Month Smiles is right for you, we invite you to schedule a consultation with Dr. Armstrong. Your straighter, more attractive smile is just six months away!
Related to This